The Big-Tent Approach to Mastering Trangenerational Change within Business Families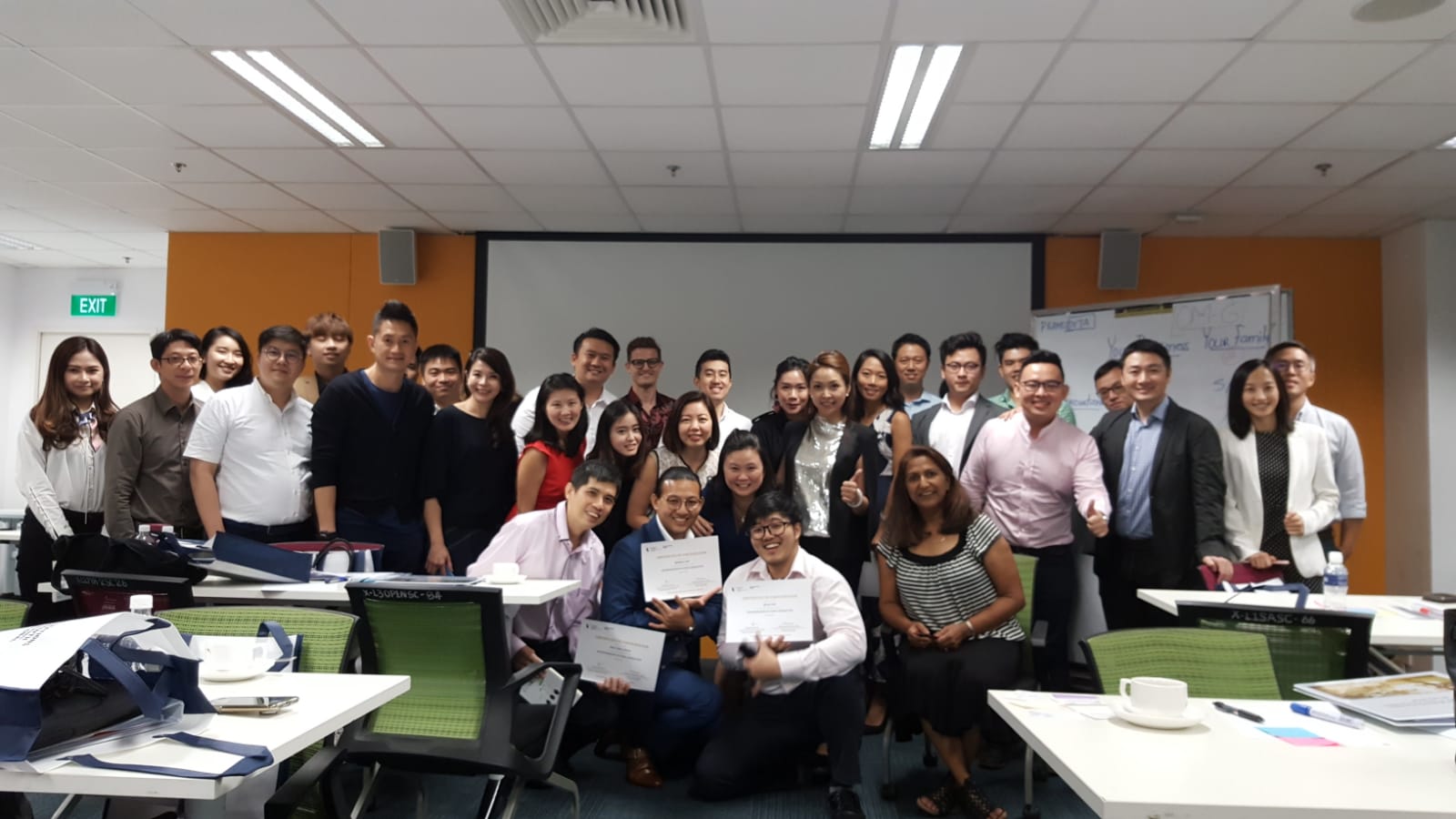 While some family businesses flounder after the founder is gone, others continue to thrive over generations as each successor builds on the work of previous generation. At the core of longevity and success is the ability to renew through creation and re-creation, said Professor Pramodita Sharma, an illustrious academic known for her research on family businesses.
The theme of her address at the masterclass was Entrepreneurs in Every Generation: How Successful Families Develop Next Generation Leaders. It was the first event at the two-day celebration of the 5th anniversary of Singapore Management University's Business Families Institute cum STEP APAC Summit 2018 in Singapore on 26 July.
Professor Pramodita Sharma is the Daniel Clark Sanders Chair in Family Business, Grossman School of Business (GSB) at University of Vermont. She is also Visiting Professor, Kellogg School of Management's Center for Family Enterprises at Northwestern University. She is also the co-author of the book with the same title - Entrepreneurs in Every Generation: How Successful Family Businesses Develop Their Next Leaders with Prof Allan R. Cohen. Based on interviews with successful business families,how enterprising families can transmit the hunger for excellence across generations.
Professor Sharma said leadership and entrepreneurship are closely intertwined in ongoing family enterprises. Noting that changes in family structures and individual life cycles impact one another, she advocated taking what she calls a Big-Tent approach to family business leadership. The masterclass attracted 48 participants. Many of them are leaders and next-generation leaders of family enterprises in Singapore and the region. During the interactive session using Post-It notes, she invited participants to think about the success and the future of their family businesses. For one, she asked them to think about the qualities that took the founders from 1965 to 2018, and then to describe the qualities that will take the next generation of leaders from 2018 to 2030.
Participants were also invited to think about the skills they need to be equally or more successful relative to the senior generation. To this question, participants mostly wrote: "confidence", "education", "people skills", "adaptation", "connecting and networking", with one saying "technology." Through this exercise, Prof Sharma showed the participants the need to think of how to operate in their particular context without being a one-man band. Based on her research, the families that are the most successful and the most enduring offer different options for as many of the family members as they can. She explained: "If I have 10 members in the family business, I have more options than if I keep only one member as the leader and remove the other nine. And to make the Big Tent approach work, I would want to understand the strengths, the ambitions and the aspirations of all my family members and I would try to develop them – including the senior generation." Hence she advocates taking the Big Tent approach, such as career counselling for all the family from the senior to the junior generation, to encourage each of them to be the best they want to be in whatever they choose to pursue, so that they become highly skilled in their expertise.
Using an analogy based on growth shown in tree rings, she said, "What we find is that when family members say they are working for their children or for the next generation, they are looking for a thick growth in the rainy season. These are the people with the Big Tent mindset, who are looking to open up opportunities and possibilities. They think about finding opportunities and finding people with the right skills to pursue them," she summed up. "They think about how to remove tension and improve the flow of ideas." Both the senior and the next generations need to recognise constraining assumptions, she said, and innovate on process, or culture or even communication – not necessarily strategy alone. One can develop new skills with constant practice, even in communication. Finally, she said of one common dilemma business families often appear to be stuck with: "You cannot assume you can solve every problem that comes up. Tradition and change are paradoxes to be managed, they are not to be solved." One participant, Mr Russell Yap, a son of Dr Robert Yap of the YCH Group, said that Prof Sharma's class resonated with him.
As a member of the third-generation leaders, Russell is a data scientist who has just joined the YCH Group, a logistics firm which was started by his grandfather in 1955. Russell's job title is Knowledge Fusion Manager, which he jokingly calls "Kungfu Master." He said: "Each generation has to consider that, when the new generation enters, to what extent do we maintain the current processes and to what extent do we innovate? My job will involve looking at how to transmit tacit knowledge of the firm down into our apps and business processes." After the masterclass, participants visited Expedia and MasterCard on a Learning Journey. The objective was to acquaint them with scientific research in booking and travel behaviour, such as trends that inform future site and app innovation, particularly for Asia Pacific travellers at Expedia's Innovation Lab. At MasterCard Labs, participants saw how artificial intelligence, virtual reality in retail, biometrics are studied to enhance the digital payment experience. Since 2012, Mastercard Labs in Singapore has served as a launch pad for numerous digital innovations used outside Singapore, such as Masterpass QR, a safe and secure Quick Response (QR) mobile payments solution, ideal for small merchants where traditional card readers are not easily accessible.